S - 162cm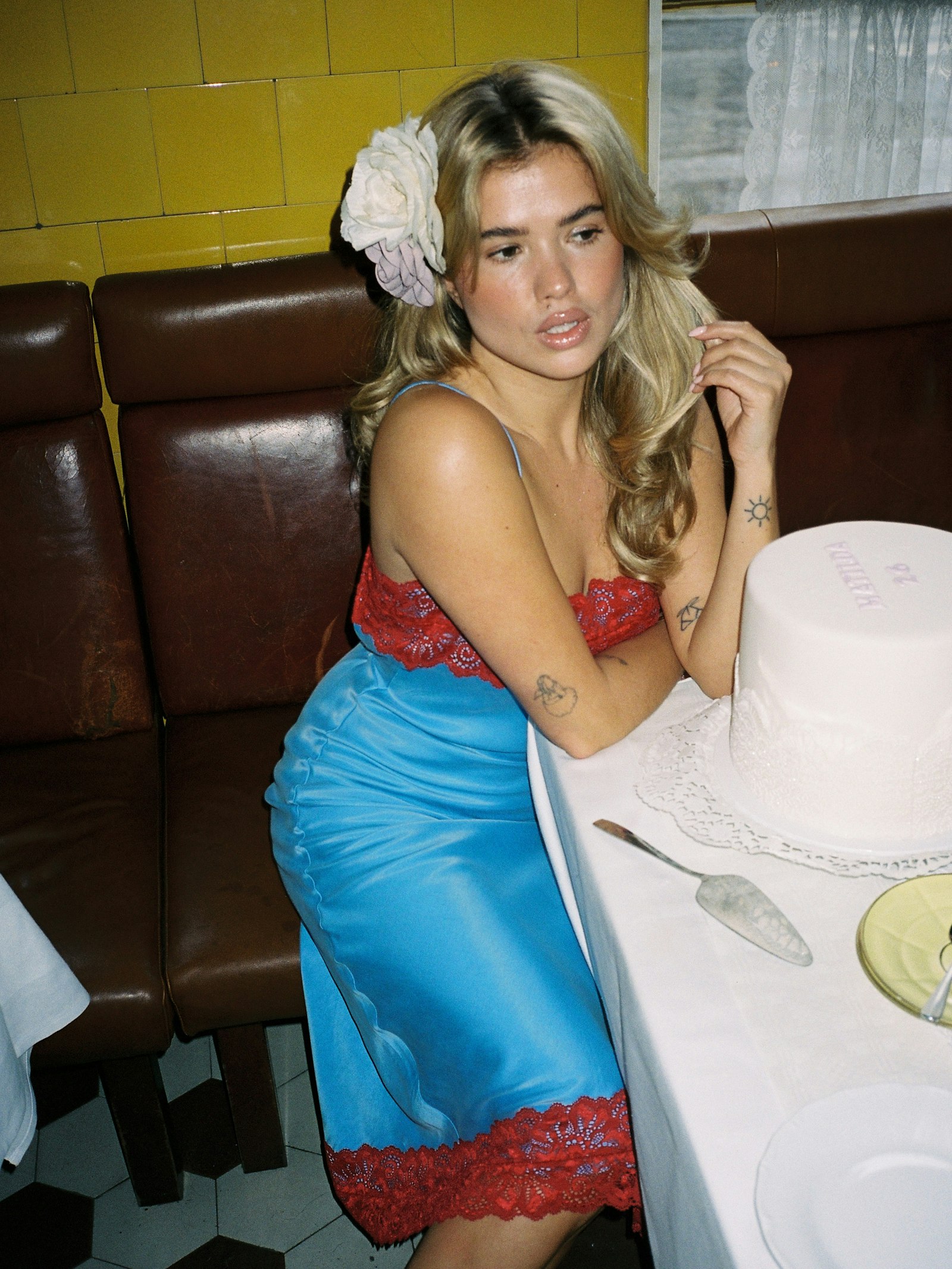 REMAKE Dream Dress Midi Sky - Red Lace
Größe nicht verfügbar? Wähle deine Größe, um dich auf die Warteliste zu setzen.
Please note
Since this is a made to-order item that will be altered with your choice of lace, we will not approve returns or exchanges. If your shopping cart contains one or several REMAKE products, please note that the delivery time will be longer than usual as these are made to-order and all products will be sent at the same time. REMAKE products with lace will be delivered within 4-5 weeks.
REMAKE Dream Dress Midi Sky - Red Lace
A dress so dreamy we had to call it the Dream Dress! The silky cupro fabric has a wonderful touch with a peachy surface and feels like a warm hug against the body. It has thin spaghetti straps and ties in the back to adjust the width and length of the shoulder straps, as well as an elastic edge at the back for extra comfort. The length is above the knee to suit any occasion, from weddings to picnics and date nights.
This item is a part of our remake project with Textilfabriken in Borås. We have utilized and altered a pre-existing style, inspired by my favorite vintage slip dresses. In this case specifically, we have used beautiful deadstock laces from Rekotex.
x Matilda
Lace on the neckline and bottom hem
Spaghetti straps that can be adjusted for desired length
Tie in the back
Under the knee length
Elastic edge at the back
Stoff
53% Cupro, 47% Viskose
information
Deadstock fabrics, also known as overstock or surplus fabrics, are left-over materials that has been shelved by either a clothing brand or a fabric producer after they are done with their productions. For example, many brands are working very long ahead for upcoming seasons and might not need all of the fabric once they are closer to producing and launching their garments. Or they might cancel a whole style or color and choose to not use the fabric at all.
Nicht im Trockner trocknen
Auf niedriger Hitze und auf links bügeln
Maschinenwäsche 30°C besonders schonend
Laver avec des couleurs similaires
Styling tips
In order to leave a review you need to be logged in and have purchased the product.