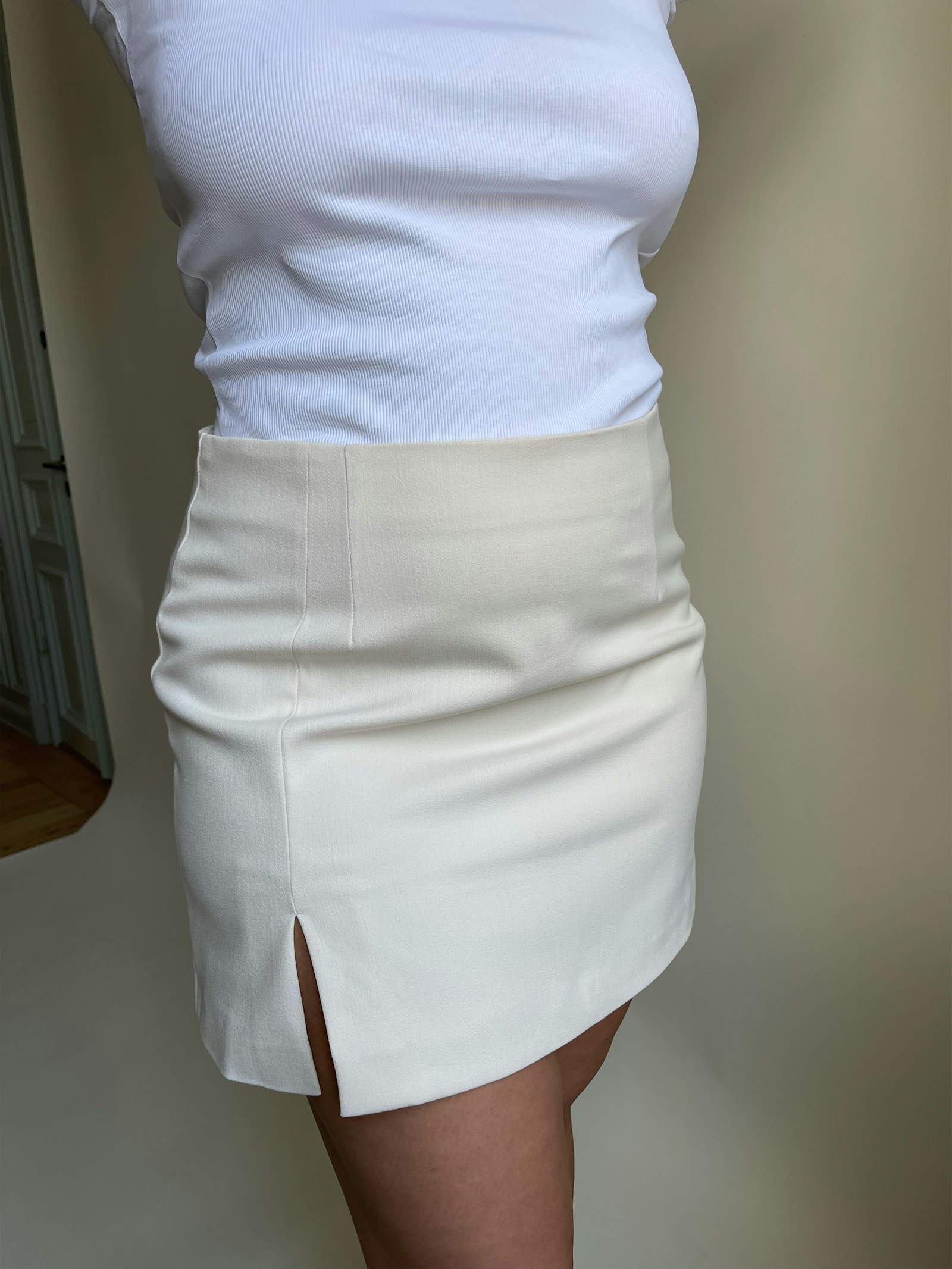 Must Have Mini Skirt Cream
Our Must Have Mini Skirt became a favorite item right away. It is designed with comfort in mind and has a looser fit. Our cream colored Must Have Mini Skirt is made of the same material as our First Choice Jacket, to complete the perfect matching set!
At Djerf Avenue, we have chosen to work with certified recycled polyester for its durability, versatility, and potential to extend the lifespan of our garments, reducing the need for frequent replacements. Unlike animal-based materials for example, the production impacts less on animal welfare and biodiversity. Using recycled polyester significantly lowers our environmental impact by reducing the demand for new petroleum extraction and thus limiting our carbon footprint. We're also constantly exploring new innovative, biodegradable materials for future use.
Despite recycled polyester's benefits, we're aware of the environmental challenges it poses, such as potential microplastic release, and we're dedicated to continuously improving our sustainability practices for our products, customers, and the environment.
Hidden zipper on the side
Slit in the front
Fully lined
Fabric
68% Recycled polyester, 29% Ecovero, 3% Elastane
Machine wash cold inside out
Styling tips
In order to leave a review you need to be logged in and have purchased the product.