S - 162cm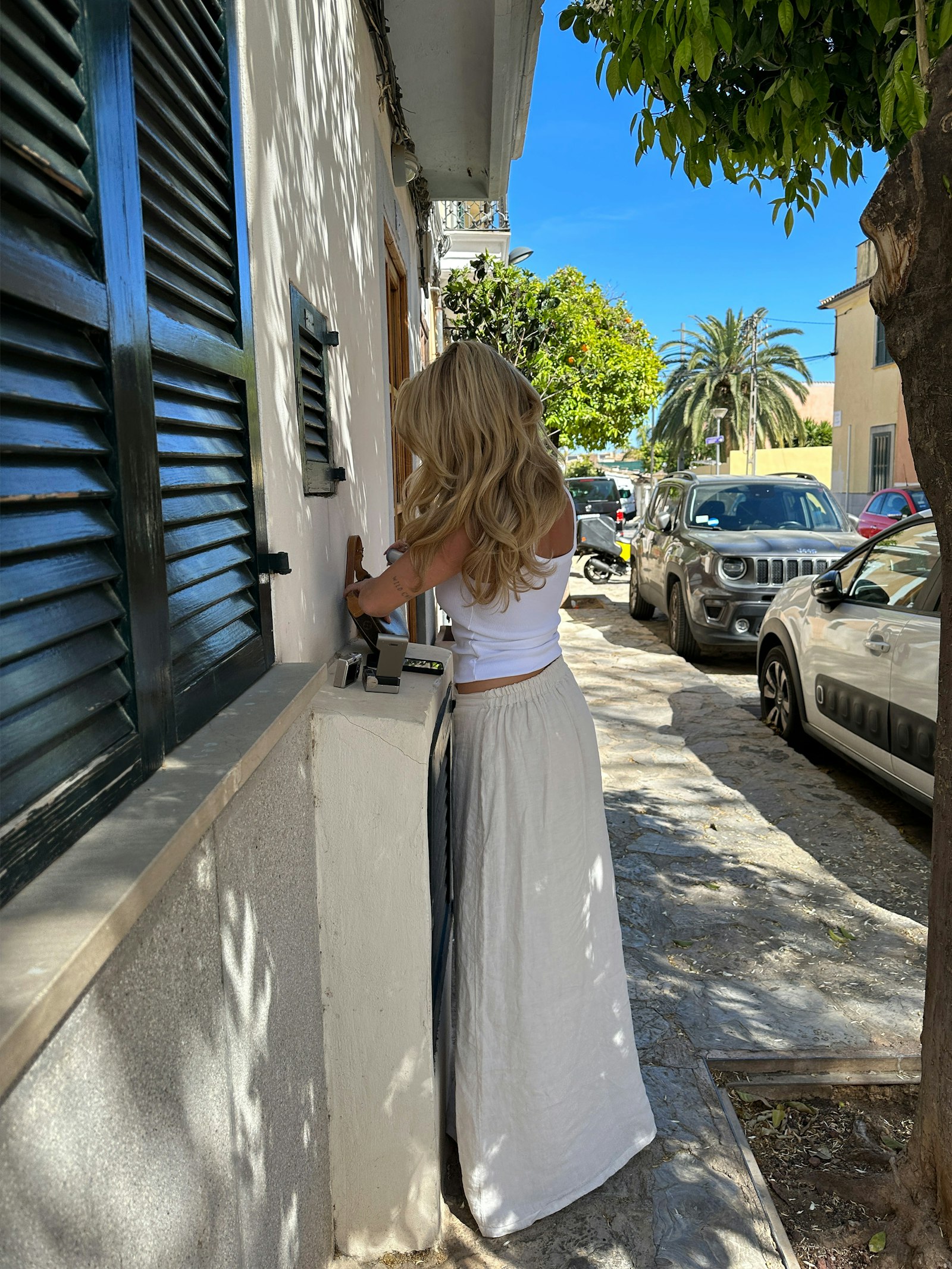 Linen Skirt Cream
A new addition to your skirt wardrobe is the Linen Skirt in a full maxi length. The elastic in the back of the waistband gives it comfort and flexibility, while the clean front gives it a minimalistic appearance. It is fully lined with a light organic cotton fabric and features a pre-wash to prevent it from shrinking. The linen fibers comes from within the EU and is certified with Masters of linen certification.
Fully lined
Elastic waistband in the back
Slightly a-lined
Maxi length
Lining:
100% organic cotton
Origin
Fibers: Lithuania and Normandie
Information
EU origin linen, certified with Masters of linen.
Translations
Styling tips
In order to leave a review you need to be logged in and have purchased the product.