S - 162cm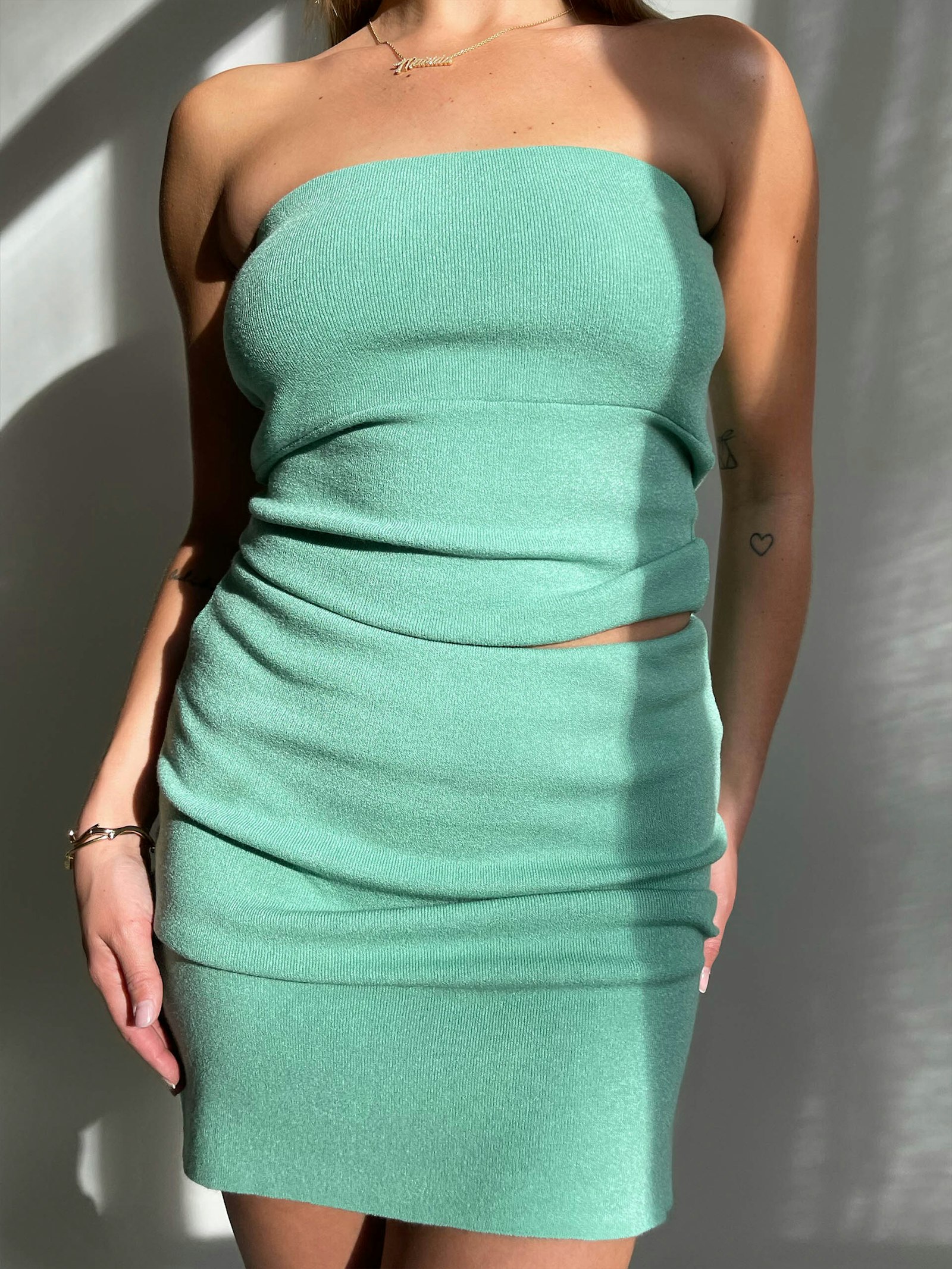 Tube Skirt Mint
Unser Slushy Popsicle Skirt wurde für unser Slushy Popsicle Tube Top entworfen und zusammen sind sie erst so richtig stylisch! Die Streifen sind eine schöne Kombination aus Blau, Gelb und Grün in verschiedenen Breiten. Der Rock ist in einer leichten A-Linie geschneidert und hat einen bequemen, elastischen Bund.
Mehrfarbig/gestreift
Elastischer Hüftbund
Länge kann durch Umschlagen des Hüftbunds angepasst werden
Glänzende, feingestrickte Viskose von Lenzing aus Österreich
Stoff
98 % Viskose, 2 % Elasthan
Herkunft
Fasern: Österreich
Maschinenwäsche 30°C Schonwaschgang
Nicht im Trockner trocknen
Styling tips
In order to leave a review you need to be logged in and have purchased the product.