S - 162cm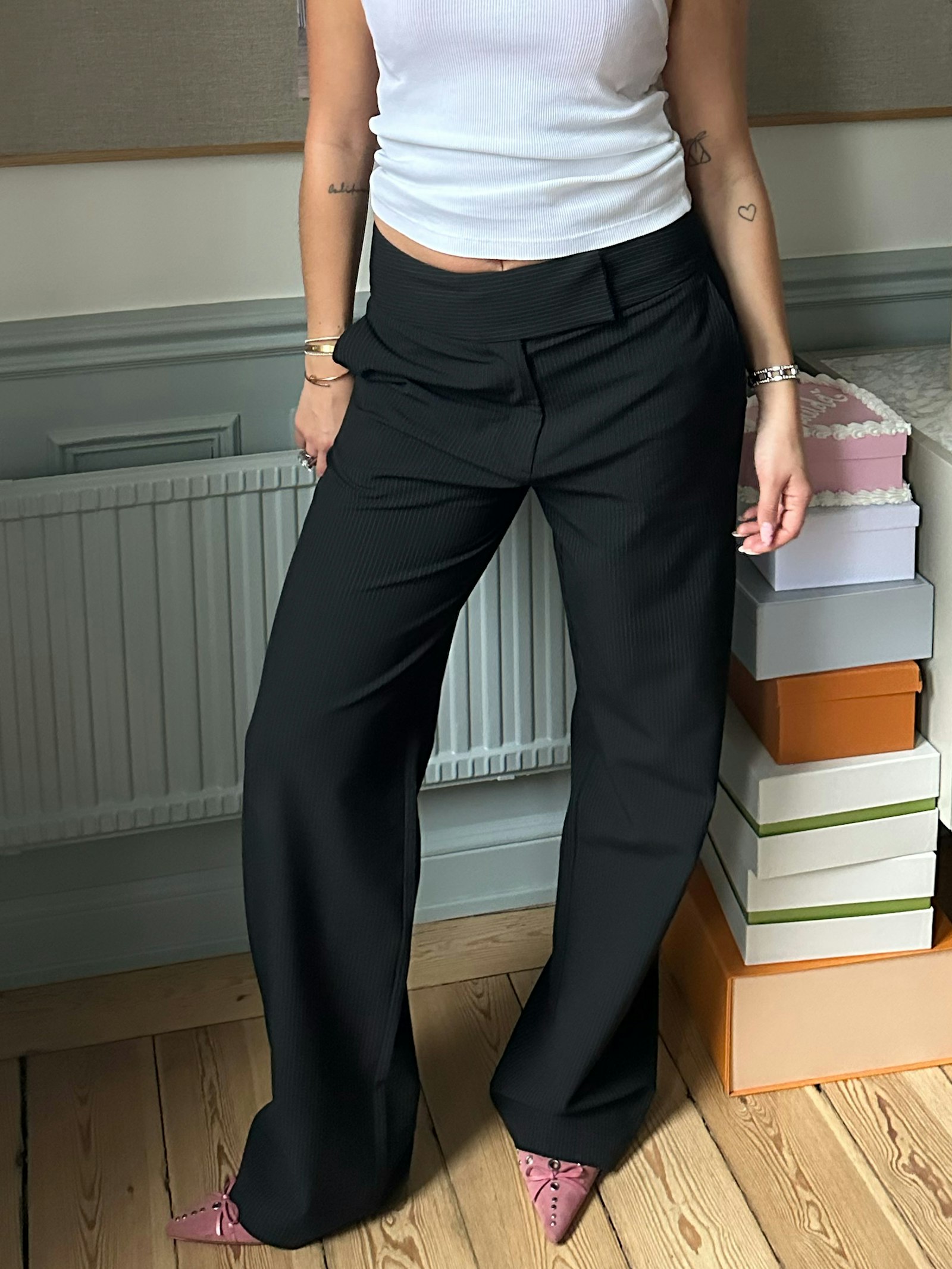 Day-to-day Pants Pinstripe
Voici notre nouveau pantalon de tailleur ! Notre Day-To-Day Pants arbore une taille mi-haute, une coupe droite et une large ceinture. Doté d'un rabat solide sur le devant et d'une fermeture par double agrafe, ce modèle reste bien en place et est confortable tout au long de la journée.

Un pantalon polyvalent qui s'adapte aux tenues habillées comme plus décontractées, à porter au quotidien ou pour des occasions plus formelles.
Taille mi-haute
Jambe droite
Deux poches avant
Deux poches arrière passepoilées à rabat
Double fermeture par crochet et œillet
Deadstock material
66% Polyester 32% Viscose 2% Elastane
Information
Deadstock fabrics, also known as overstock or surplus fabrics, are left-over materials that has been shelved by either a clothing brand or a fabric producer after they are done with their productions. For example, many brands are working very long ahead for upcoming seasons and might not need all of the fabric once they are closer to producing and launching their garments. Or they might cancel a whole style or color and choose to not use the fabric at all. Our pinstripe fabric has been shelved for 7 years and is finally coming into great use with us!  A positive aspect of it being polyester is that the quality is still just as good as new and hasn't been damaged, as a sensitive silk fabric could be for example. Also, the polyester in this fabric is not recycled, but since it's an already existing polyester we have not used up any new resources to be able to have it.
Ne pas utiliser d'eau de javel
Lavage en machine (30 C maximum)
Lavage en machine à froid (vêtement retourné)
HOW TO STYLE OUR DAY TO DAY PANTS
HOW TO STYLE OUR DAY TO DAY PANTS
DINNER
Style with our Tie Tank Top Cloud and Forever Blazer
CASUAL
Style With Our Daily T Shirt Ribbed White
DAY TO DAY
Style with our Dream Cardigan Cloud and Dream Tank Top Cloud
DINNER
Style with our Tie Tank Top Cloud and Forever Blazer
Conseils de style
In order to leave a review, you need to be logged in and have purchased the product.