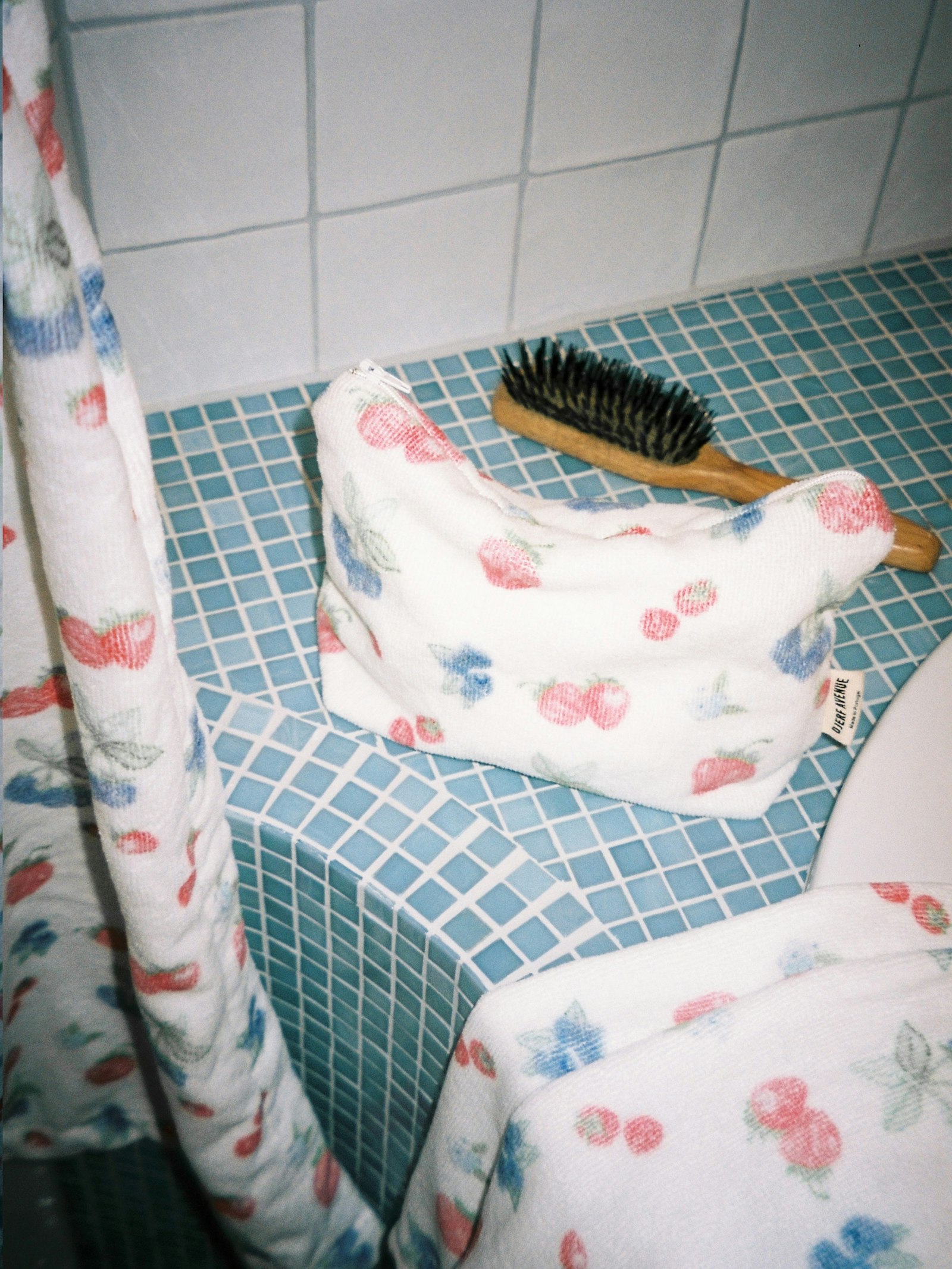 Mini Terry Bag Summer Berries
Réalisé à partir de chutes de tissu éponge en 100 % coton biologique issues de nos productions de peignoirs et de serviettes, notre Mini Terry Bag accueillera idéalement vos indispensables. C'est l'article parfait pour lutter contre le gaspillage de tissu et une jolie façon de ranger vos objets préférés, comme les produits de maquillage ou les petits articles, dans un seul et même endroit.

Qu'appelle-t-on chutes de tissu ? Dans le cas présent, les chutes de tissu provenant de notre production de peignoirs sont celles qui n'ont pas été approuvées en raison de légers défauts.
Zipper closure
Djerf Avenue logo on the side
Hand-painted print
Made from defected leftover fabric
Size: 23x15 cm / 9x5.9 inch
Composition
100 % coton biologique
Information
This product is made from defective leftover terry fabric. What is leftover fabric? In this case, it's fabric from our towel and robe production that was not approved due to small imperfections.
Ne pas utiliser d'eau de javel
Lavage en machine (30 C maximum)
Repasser à fer doux sur l'envers
Mit ähnlichen Farben waschen
Conseils de style
In order to leave a review, you need to be logged in and have purchased the product.