L - 172cm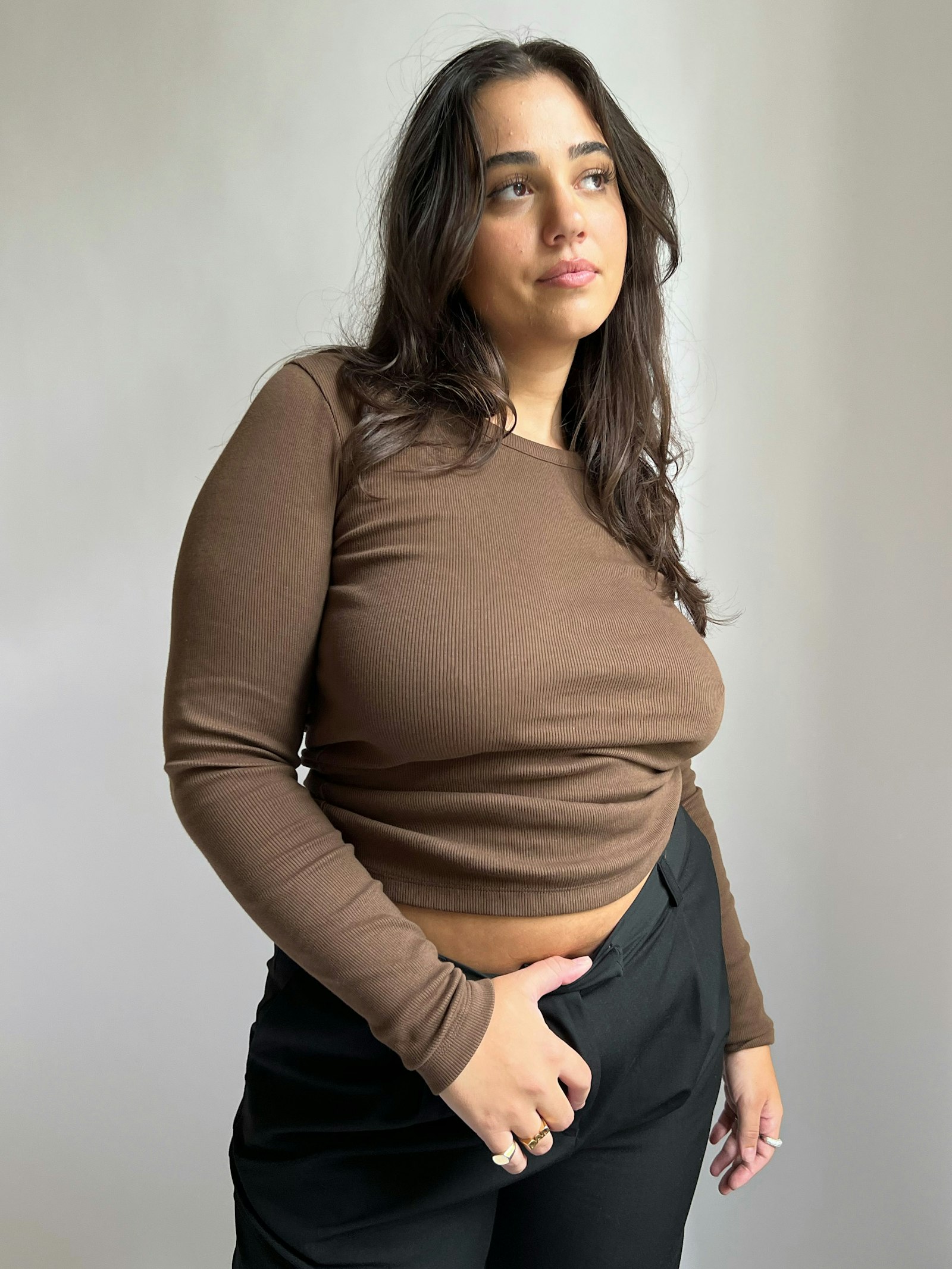 Daily Long Sleeve Top Ribbed Cocoa
We created our basic range to be the perfect essentials to wear daily. It's versatile, comfortable, and timeless, made to be worn with everything in your closet. Our Daily Long Sleeved Top is made from a thick ribbed organic cotton fabric. It has a round neckline, long sleeves and a fitted silhouette. Fits true to size.
Long sleeves
Ribbed fabric
Logo embroidered in the back of the neck
Fabric
95% Organic cotton, 5% Elastane
Styling tips
In order to leave a review you need to be logged in and have purchased the product.