L - 168cm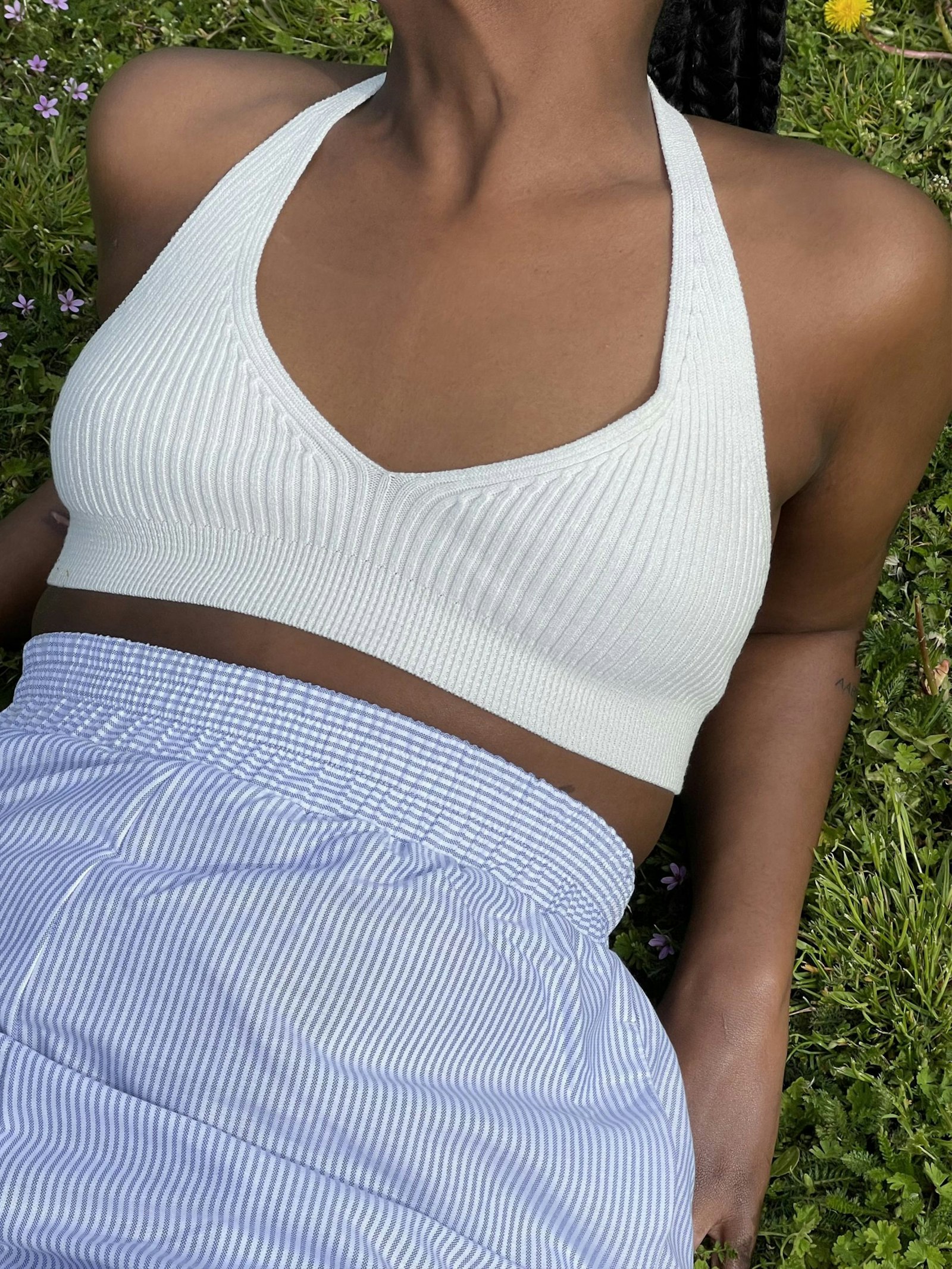 Mini Top Sugar
This Mini Top is the piece we have been missing in our wardrobe. It is made to wear under our blazers and shirts, meant to be visible if you want to! Made with a rib knitted viscose yarn with a slight sheen. It is quite elastic and has some extra strong elastic threads under the bust for support and to be extra comfortable. There is a closed halter neck loop that goes around the neck and a v-shape neckline in the front.
Halter neck
V-neck
Lustrous, rib knitted Lenzing viscose from Austria
Fabric
98% Viscose 2% Elastane
Machine wash 30°C special gentle
Styling tips
In order to leave a review you need to be logged in and have purchased the product.