S - 162cm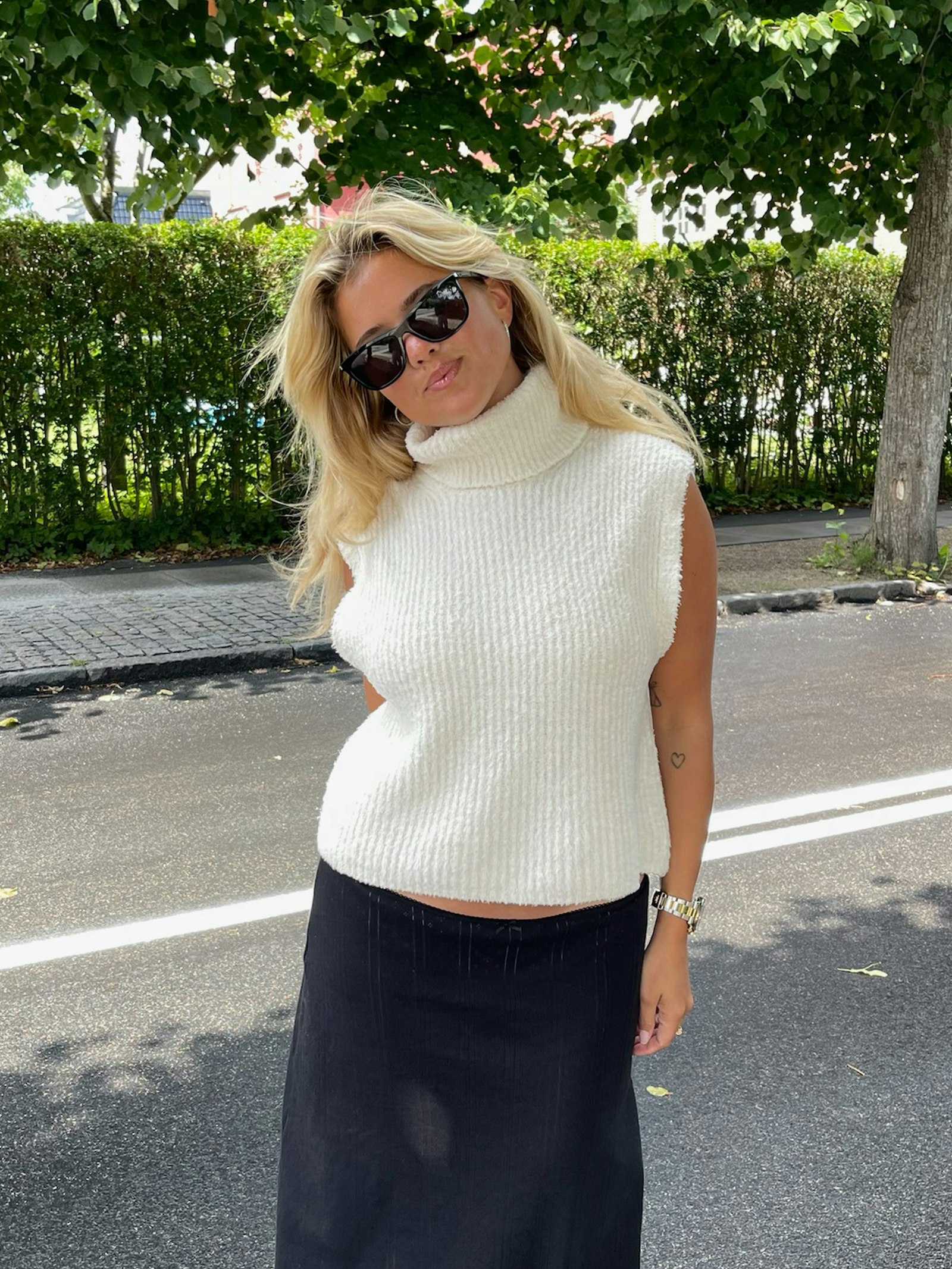 Turtleneck Top Cream
The Turtleneck Top really is a top that can be worn in any season. Being sleeveless, it is cool enough to wear in the summer but it can also be worn in chillier weather thanks to the fluffy cotton yarn and the turtleneck. We love to combine it with both shorts, skirts and jeans, as well as layering it under a blazer.
Turtleneck
Sleeveless
Rib knitted
Fabric
100% certified organic cotton
Origin
Fibers: Turkey Fabric: Italy
Styling tips
In order to leave a review you need to be logged in and have purchased the product.