S - 162cm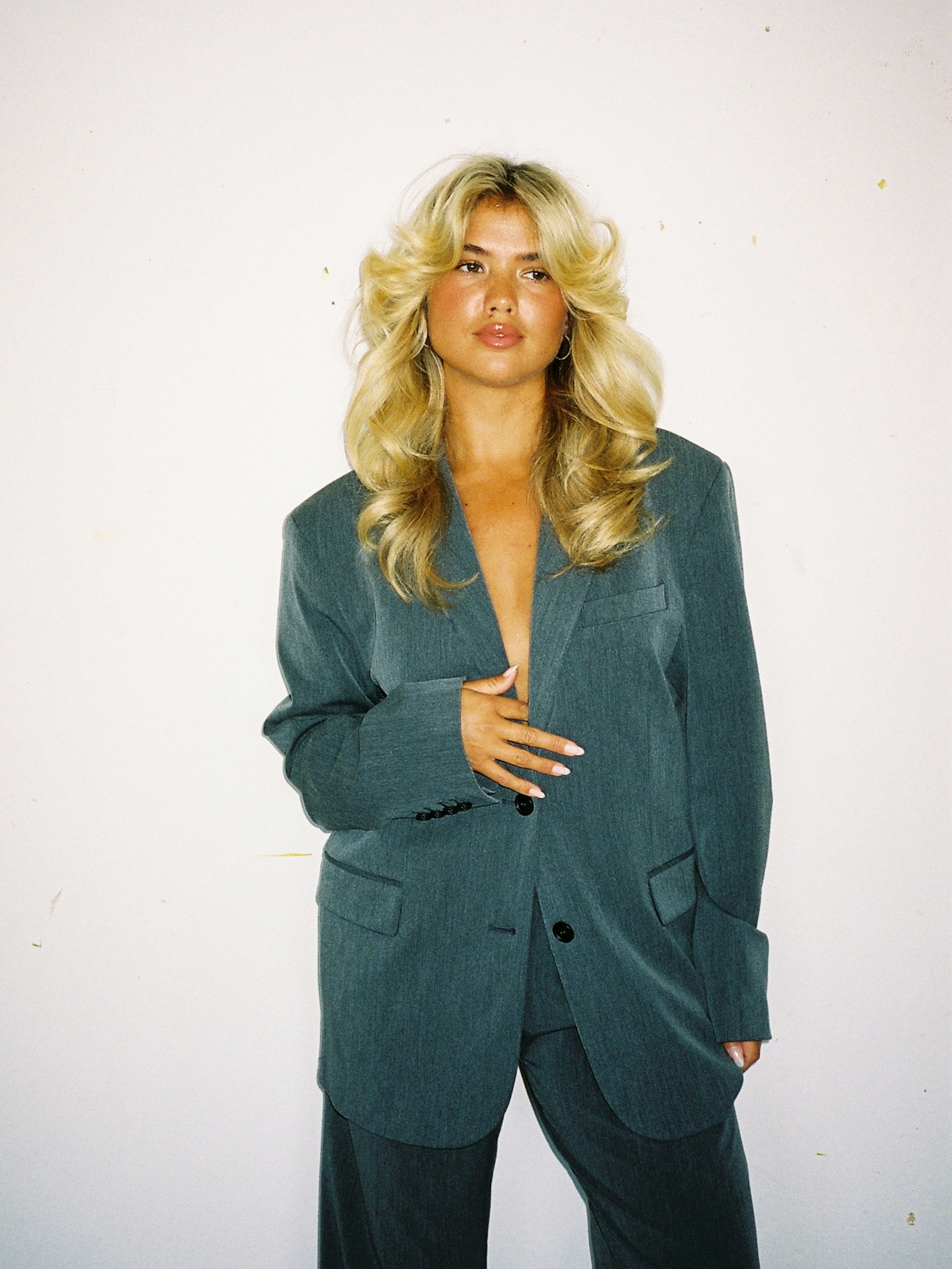 Forever Blazer Grey
Our Forever Blazer is made to hang in your closet for years to come. It is designed to fit oversized and to be worn with every item in your wardrobe. For the ultimate outfit pair it with our Favorite pants.
All pockets on our blazers are real pockets that can be opened by gently removing the inner threading. We recommend using a seam ripper or a small scissors.
At Djerf Avenue, we have chosen to work with certified recycled polyester for its durability, versatility, and potential to extend the lifespan of our garments, reducing the need for frequent replacements. Unlike animal-based materials for example, the production impacts less on animal welfare and biodiversity. Using recycled polyester significantly lowers our environmental impact by reducing the demand for new petroleum extraction and thus limiting our carbon footprint. We're also constantly exploring new innovative, biodegradable materials for future use.
Despite recycled polyester's benefits, we're aware of the environmental challenges it poses, such as potential microplastic release, and we're dedicated to continuously improving our sustainability practices for our products, customers, and the environment.
Closes at front with two corozo buttons
Four decorative corozo buttons at cuff
One welt pocket at front
Two pockets with flaps at the front
Slit in the back
Shoulder pads
Fully lined
Fabric
74% recycled polyester, 21% viscose, 5% elastane
Store on a padded or shaped hanger to keep the shape
HOW TO STYLE OUR FOREVER BLAZER
HOW TO STYLE OUR FOREVER BLAZER
Office
Style with our Tie Top and Dream Skirt in Baby Blue
Dinner
Style with our Must Have Mini Skirt and Daily Tank Top
LAYERING
Style with our Tube Dress, Breezy Shirt and a pair of sneakers
Office
Style with our Tie Top and Dream Skirt in Baby Blue
Styling tips
In order to leave a review you need to be logged in and have purchased the product.