S - 162cm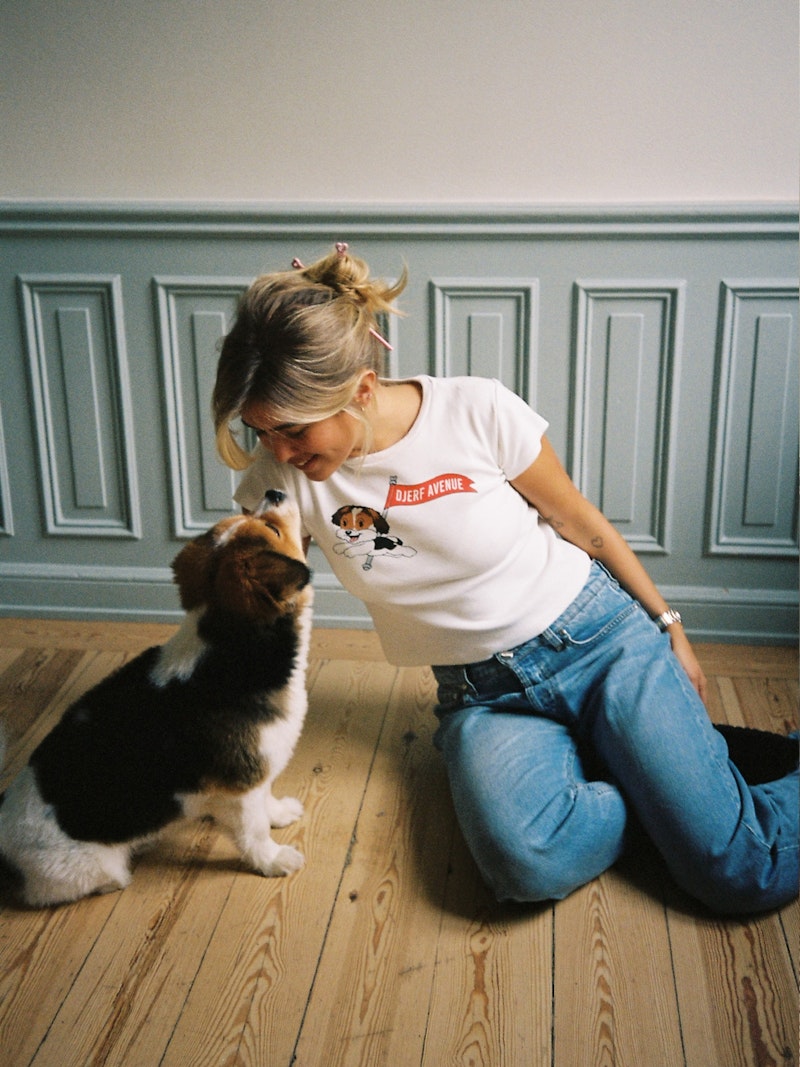 Products shipped in different packages
The selected size is out of stock at your location and will be sent from our other warehouse. You are still able to order the product but shipping costs and customs duties can differ.
Note that you have to check out separately for each package. Read more
Size unavailable? Tap yours to sign up for the restock notification.
All profits are donated to Hundstallet
Rufus T-shirt
Everyone's new favorite T-shirt! This baby tee is made out of 100% certified GOTS cotton and has the softest touch. It has a cropped fit with small sleeves and the cutest print in the whole world. But most importantly, all profits of the Rufus T-shirt will be donated to Hundstallet.

The main duty of the Swedish dog shelter 'Hundstallet' is to help and care for dogs and to give them a forever home. Since the start in 1908, the number of dogs coming to the shelter has been increasing and this year there is a record high of dogs staying at Hundstallet.


Hundstallet lives entirely off of contributions from the public and doesn't receive any help from the Government.
Short sleeves
Cropped length
Fabric
100% certified organic cotton
gentle machine wash max 30°C
Styling tips
In order to leave a review you need to be logged in and have purchased the product.