S - 162cm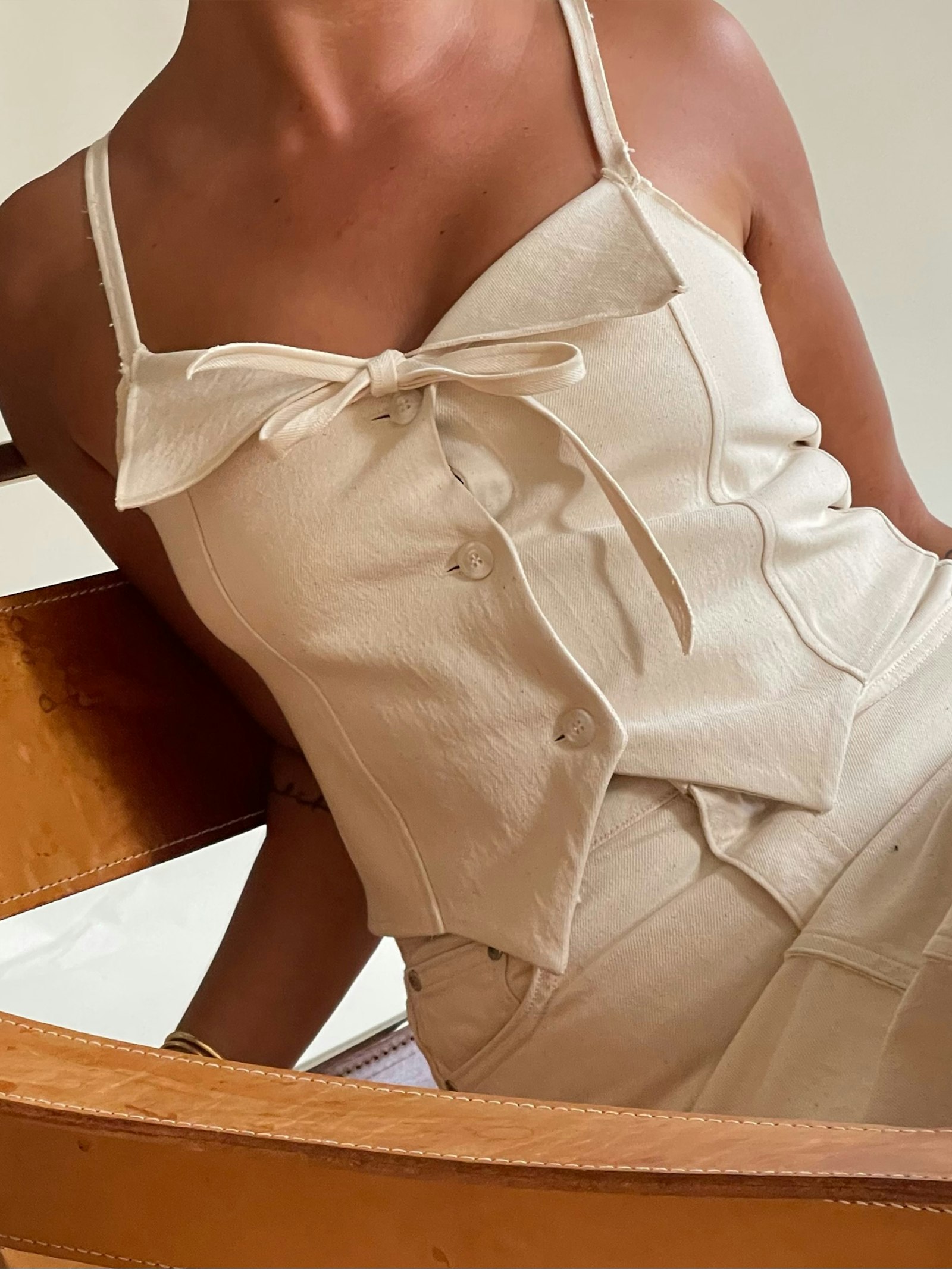 Remake Denim Top Cream
Introducing the Remake Denim Top – a stylish, cropped vest piece adorned with delicate thin straps that can be adjusted to your desired length. The top features a front buttoning closure, charming tie details and a beautiful collar, giving it a touch of unique flair.
This item is crafted from our Straight Jeans Cream, which faced a production hiccup last summer. But instead of letting these garments go to waste, we saw an opportunity to create a completely new and unique piece of garment with our Remake Project.
Remade from original item Straight Jeans Cream
Adjustable straps
Deadstock buttons at front
Fold details at bust
Straps that ties in a bow detail at front
Fitted silhouette
Fabric
100% certified organic cotton
Origin
Fibers: Pakistan Remade in Sweden
Remade from original item Straight Jeans Cream
Styling tips
In order to leave a review you need to be logged in and have purchased the product.