M - 180cm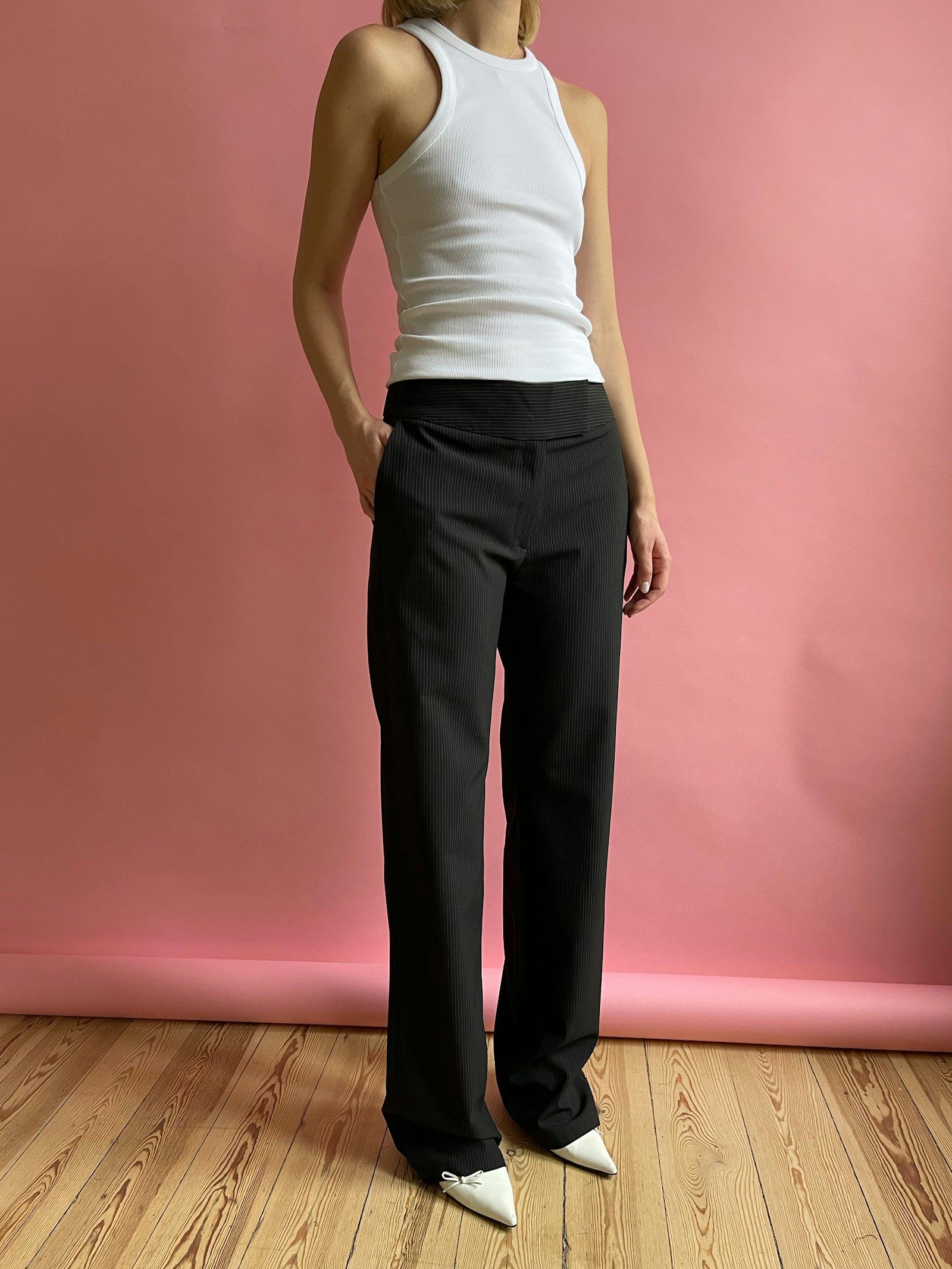 Day-to-day Pants Pinstripe - Tall
Products shipped in different packages
Our US warehouse is out of stock in the chosen size and will be sent from our EU warehouse. The product is still available for purchase, however shipping charges and customs fees may vary.
Please note, you must complete a separate checkout when ordering from both warehouses. Read more about how to shop from our EU warehouse here.
Size unavailable? Tap yours to sign up for the restock notification.
Shipping from the US




Free shipping over $200



Day-to-day Pants Pinstripe - Tall
Meet our Day-to-day Pants in pinstripe. We loved our Day-to-day Pants in black and had to have them in pinstripe. Stripes are the perfect timeless pattern that elevates any basic top. Comfortable, classy, and sophisticated, the Day-to-day Pants in pinstripe are truly the perfect addition to a capsule closet. Oh and don't worry, we have our Forever Blazer in pinstripe to match!

The deadstock Pinstripe fabric is a bit more sturdy and has less stretch than our solid black Day-to-day Pants.
Mid-waist
Straight leg
Two front pockets
Two jetted back-pockets with flaps
Double hook-and-eye closure
Deadstock material
66% Polyester 32% Viscose 2% Elastane
Information
Deadstock fabrics, also known as overstock or surplus fabrics, are left-over materials that has been shelved by either a clothing brand or a fabric producer after they are done with their productions. For example, many brands are working very long ahead for upcoming seasons and might not need all of the fabric once they are closer to producing and launching their garments. Or they might cancel a whole style or color and choose to not use the fabric at all. Our pinstripe fabric has been shelved for 7 years and is finally coming into great use with us!  A positive aspect of it being polyester is that the quality is still just as good as new and hasn't been damaged, as a sensitive silk fabric could be for example. Also, the polyester in this fabric is not recycled, but since it's an already existing polyester we have not used up any new resources to be able to have it.
Translations
HOW TO STYLE OUR DAY TO DAY PANTS
HOW TO STYLE OUR DAY TO DAY PANTS
DINNER
Style with our Tie Tank Top Cloud and Forever Blazer
CASUAL
Style With Our Daily T Shirt Ribbed White
DAY TO DAY
Style with our Dream Cardigan Cloud and Dream Tank Top Cloud
DINNER
Style with our Tie Tank Top Cloud and Forever Blazer
Styling tips
In order to leave a review you need to be logged in and have purchased the product.