25 - 168cm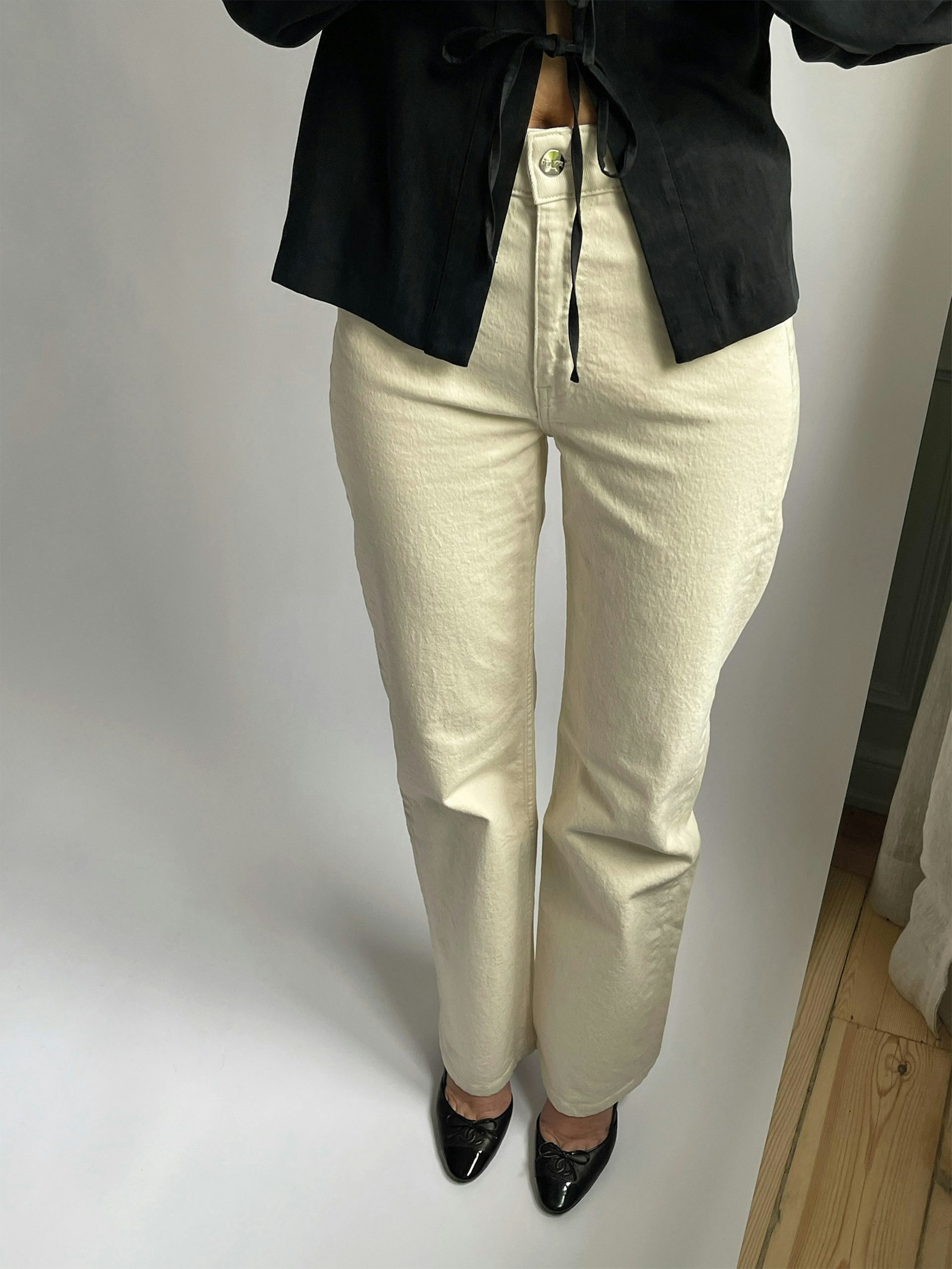 Products shipped in different packages
The selected size is out of stock at your location and will be sent from our other warehouse. You are still able to order the product but shipping costs and customs duties can differ.
Note that you have to check out separately for each package. Read more
Size unavailable? Tap yours to sign up for the restock notification.
Shipping from the US




Free shipping over $200



Sustainability tip: To take extra care of your denim and also the planet; as denim does not require excessive washing, simply hang them in- or outdoors to give them some air and freshen them up.
Straight Jeans Cream
No wardrobe is complete without the perfect pair of jeans. Our Straight Jeans are finally here! They are slightly stretchy, high–waisted and have a straight fit. Our jeans will become your new favorite pair to wear with everything in your closet for years to come.

Please note that these jeans will stretch out slightly after wearing.
Slightly stretchy
Djerf Avenue logo and a heart embroidered at the back pocket
Store folded to keep the shape of this garment
Styling tips
In order to leave a review you need to be logged in and have purchased the product.