XS - 167cm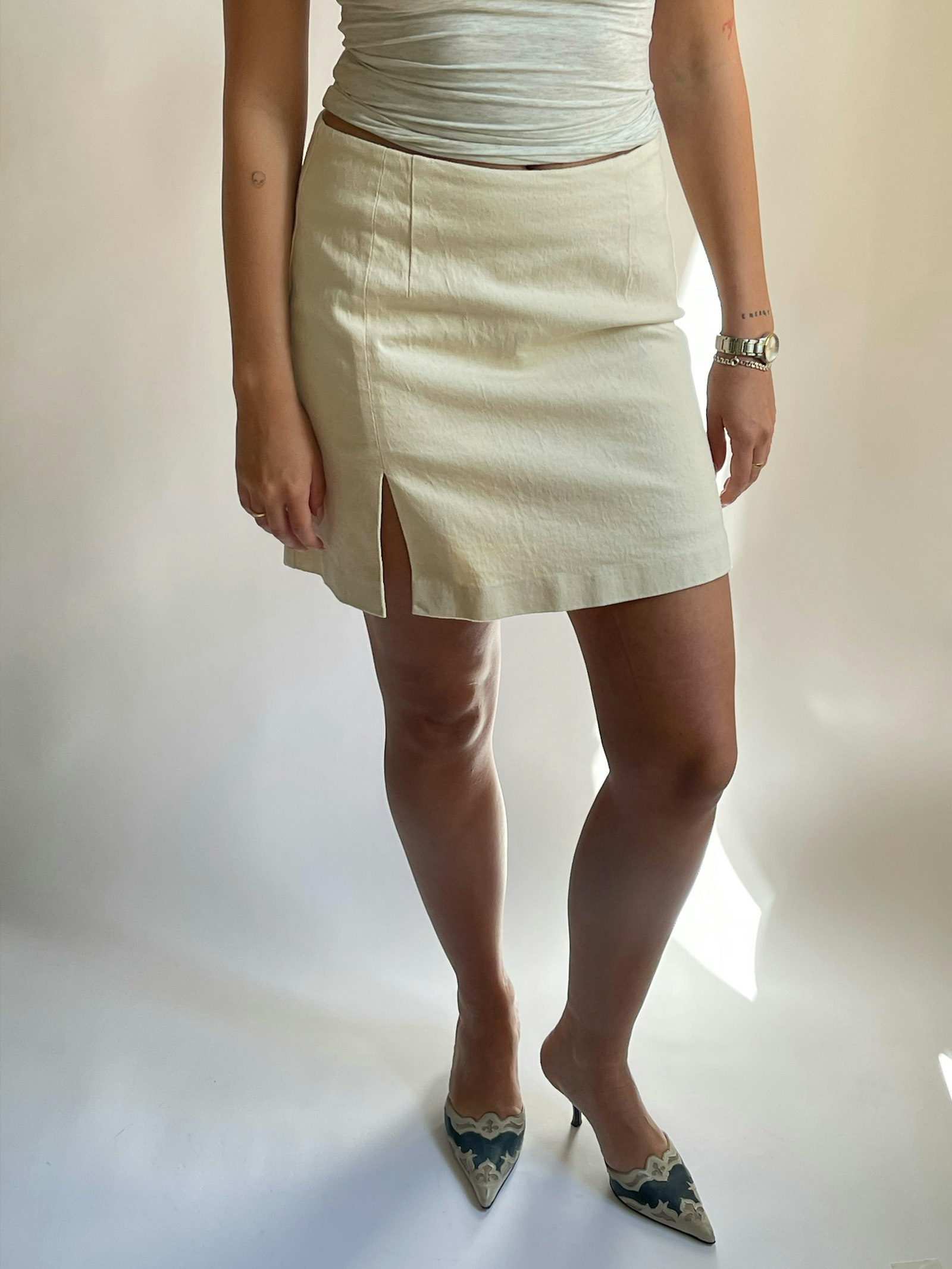 Denim Must Have Mini Skirt Cream
Dernière déclinaison de notre Must Have Mini Skirt, cette jupe s'habille d'un denim de couleur crème réalisé entièrement en coton biologique. Elle est dotée d'une coupe courte, d'une fermeture zippée dissimulée sur le côté et d'une fente sur le devant. Sa doublure fine et douce en fait un modèle confortable et agréable au contact de la peau. Pour un look assorti, portez-la avec notre Denim On The Go Jacket !
Doublure intégrale
Fente sur le devant
Fermeture zippée dissimulée sur le côté
Composition
100 % coton biologique
Provenance
Fibres : Pakistan
Ne pas utiliser d'eau de javel
Lavage en machine à 30 C, programme délicat
Mit ähnlichen Farben waschen
Conseils de style
In order to leave a review, you need to be logged in and have purchased the product.