S - 162cm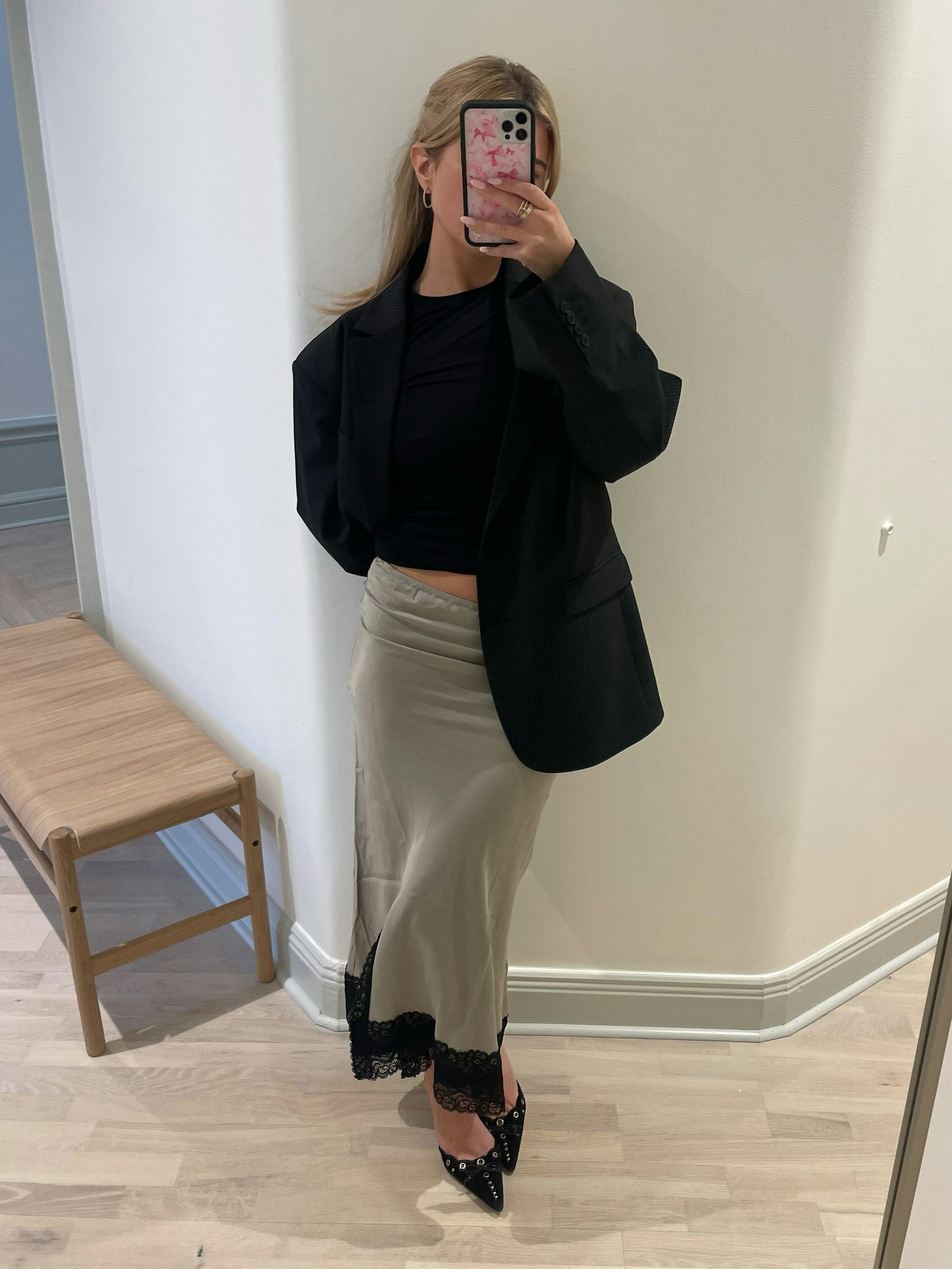 REMAKE Dream Skirt Rain - Black Lace
Größe nicht verfügbar? Wähle deine Größe, um dich auf die Warteliste zu setzen.
Please note
Since this is a made to-order item that will be altered with your choice of lace, we will not approve returns or exchanges. If your shopping cart contains one or several REMAKE products, please note that the delivery time will be longer than usual as these are made to-order and all products will be sent at the same time. REMAKE products with lace will be delivered within 4-5 weeks.
REMAKE Dream Skirt Rain - Black Lace
Unser Dream Skirt ist leicht ausgestellt und verfügt über einen elastischen Bund – passend für jeden Anlass und jede Jahreszeit. Perfekt zum Kombinieren. Sowohl hoch, tief als auch direkt auf der Hüfte tragbar.

Dieser Artikel ist Teil unseres Remake-Projekts mit der Textilfabrik in Borås. Wir haben ein bestehendes Design verwendet und geändert. Als Inspiration diente mein liebstes Vintage-Slip-Dress. Dieses Teil ist aus wunderschöner Deadstock-Spitze von Rekotext gefertigt.
x Matilda
Lace on the bottom hem with a slit
Elastic waistband
Stoff
53% Cupro, 47% Viskose
Deadstock Lace
88% Polyamide, 12% Elastane
information
Deadstock fabrics, also known as overstock or surplus fabrics, are left-over materials that has been shelved by either a clothing brand or a fabric producer after they are done with their productions. For example, many brands are working very long ahead for upcoming seasons and might not need all of the fabric once they are closer to producing and launching their garments. Or they might cancel a whole style or color and choose to not use the fabric at all.
Nicht im Trockner trocknen
Auf niedriger Hitze und auf links bügeln
Laver avec des couleurs similaires
Styling tips
In order to leave a review you need to be logged in and have purchased the product.